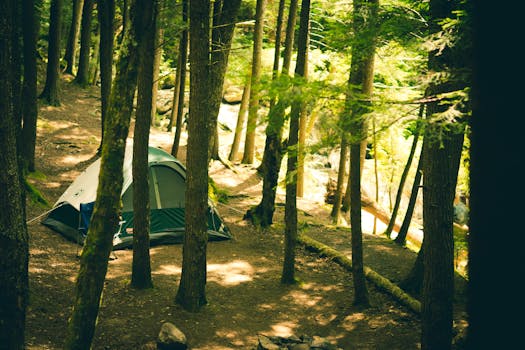 Planning a trip with hotel accommodations can be quite a handful, what more if you are planning a camping trip for the first time? It might appear overwhelming at first, but do not worry – with the perfect approach, the whole trip, from beginning to end, will be smooth-sailing. Just make sure you enjoy yourself, because it is not going to be the last.
Here are 5 essential camping tips and tricks for first-timers:
When picking your camp site, it is crucial that you learn everything about it. Do you need to book in advance? Do they have space for camper vans or simply tents? What amenities do they offer? It is most ideal to look at their website and make a phone call to be sure all your inquiries are correctly answered. Additionally it is recommended to check out online reviews.
Observe the weather
Check the weather forecasts frequently in the days leading up to your trip. You don't only want to assume that the weather will be useful, plan out your itinerary for the day and find out you can't do any of it due to the rain. Weather is unpredictable so it is ideal to pack more blankets, more clothes and some rain gear. Additionally plan out doable activities which may be enjoyed in any sort of weather.
Create a check list of essential things to bring
Do not worry about over packing, it's your very first time after all. You'll discover how to pack light as your camping experience develops. Aside from camping equipment, food and water, do not forget important things like toiletries, utensils, medicines etc.. Always bring extra everything. Experts also advise trying your gear at home first to make sure everything works good.
Prepare for the long driveway
Apart from the camp grounds, you will also be spending plenty of time in the car on your way. It does not have to be a drag, it may also be an enjoyable time. Prepare your favorite music, play games in the car, have snacks and food ready.
The most important thing is to enjoy camping. Things are unpredictable outdoors and you would just get disappointed if things did not go as planned.
These essential camping tips and tricks are best for beginners such as yourself, you can go online to look at more info about the best camping tips!
---